| | |
| --- | --- |
| | Welcome to the Home Page of KISS Polymers LLC |
Providing the newest generation of KISS Polymers - the latest in nano-polymer products, coatings, and chemical ingredients - improved products based on the KISS-COTE® Technology.

Nature's skin replacement.

Soothes, smooths, softens and protects.
Easy to apply non-stick
all-purpose protection works everywhere!
Follow these links to independent Internet video posted on public forums by satisfied customers showing an uncoated wheel whose bearings were not coated spun for about 30 seconds, while the wheel with the KISS-COTE'd bearings spun 3-1/2 minutes before finally stopping.
Find it Here!
Another new video demonstrating the effectiveness of KISS-COTE on wheel bearings posted by a satisfied customer on youtube! Test runs showed an increase of speed of 15% on a downhill slolum!
Find it Here!
KISS Polymers LLC of Tampa, FL wants you to know about its KISS Complete Products, a family of revolutionary products and ingredients based on the newest generation of patented KISS-COTE® Self-Bonding Polymers (KSBP®)* that provide an easy-to-clean non-stick finish while acting as an invisible barrier. These new KISS Complete products and ingredients are very safe and easy to use, in wipe-on, spray-on liquids and gels that provide the ultimate in long-lasting protection by creating a non-stick easy-to-clean surface wherever they are applied!
The KISS Complete Products are revolutionizing whole sectors of every industry. They impact dentists and plastic surgeons, motorboat racers, homemakers, and manufacturers of personal care products and high-tech ceramic components like those in medicine, computers, and aerospace. Of course, they also important to people who use and make non-stick pots and pans, those who build and service aerospace motors or diesel engines, those who fly and service airplanes or who clean and maintain public spaces and buildings.
Almost everything you look at, think about, or use will benefit from KISS Polymers.
Great for protecting and maintaining all surfaces - from teeth and skin to boats, buildings and industrial equipment, KISS POLYMERS provide an invisible barrier that protects finishes so they stay cleaner longer and require less care and maintenance. KISS Polymers are environmentally friendly and safe for use in biomedical areas, as well as in household and industrial applications.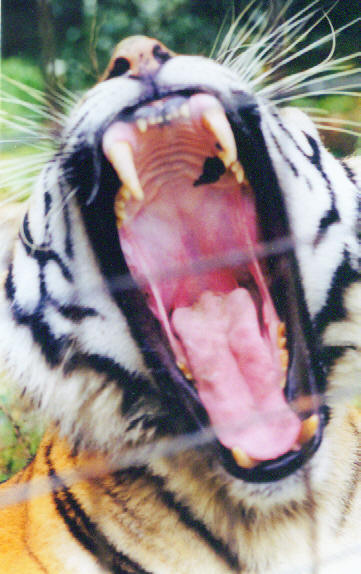 Independent studies have shown that KISS Polymers may take the bite out of dental disease and may promote wound healing while protecting skin from damage from the suns rays. Studies have also shown KISS Polymers to soothe diaper rashes on infants, relieve radiation burns on cancer patients, keep blood cells from sticking to the walls of artificial hearts and blood vessels, and stop teeth sensitivity and staining. KISS Polymers have been shown to make treated areas healthy, thus making skin look smoother and younger while stopping irritation, even soothing insect bites and infected bed sores.

KISS Polymers protect your cookware, dishes, and household appliances, providing a healthy and safe alternative to toxic Teflon®.

KISS Polymers are fluid repellent, yet breathable (vapor permeable).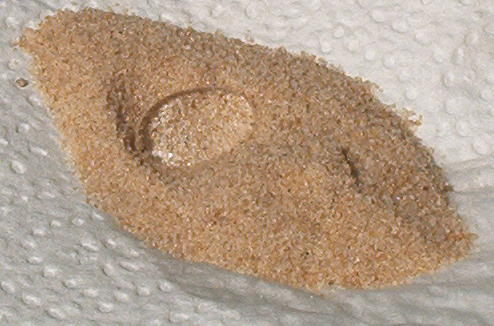 Sand treated with KISS Polymers repels water and does not turn to mud.

The KISS POLYMERS form a coating that's only one molecule thick and create a smooth-feeling, slippery yet dry, non-toxic, water-proof non-stick surface. KISS Polymers are sold under a variety of trade-names, including KISSCARE* Ultra products for biomedical and personal care uses, MegaGuard Ultra* coatings for household and recreational use, HealthyCote* Ultra for veterinary use, MegaGuard Ultra* coatings for industrial applications and KSBP SpeedCote* for high performance and racing applications. You may easily apply the coatings at room temperature by spraying a liquid or dabbing a gel onto the surface, and rubbing the surface with a clean cloth.
Product Features
*Safe and Non-Toxic
*Non-stick surface
*Easy-to-clean
*Reduces maintenance costs
*Provides mildew resistance
*Creates water-repellent finish
*Reduces drag and surface friction
*Protects metals, plastics and glass


*Creates and promotes a clean healthy surface
*Protects car, airplane and boat finishes
*Resistant to extreme temperatures
*Environmentally friendly
*Cleans while protecting
*Prevents adhesion of dirt and insects
*Improves speed performance
*Protects fabric, wood and ceramics
*Allows the sun to shine through while stopping its damaging effects on treated surfaces
With its KSBP technology, KISS Polymers permanently bond to virtually any material, resisting attack from most acids, bases, solvents and other chemicals.
No more bugs ruining your car finish. No more waxing and polishing. Simply rinse and wipe to bring out the shine. No more mildew in your shower. No more endless days of scraping barnacles off your boat. Anywhere you have a maintenance problem, KISS POLYMERS is the solution. It water-proofs permanently and protects your valuable finishes from dirt and grime. KISS POLYMERS brings virtually any faded finish back to life.
Known as "the racer's best kept secret", KISS POLYMERS reduce friction and drag, improving the performance and efficiency of your vehicles. KISS POLYMERS have been selected by many of the world-champion and record-setting powerboat, sailing yacht, and airplane race teams. Golf balls go farther and straighter. Olympic skis and bobsleds go faster without waxes. In fact, anything coated with KISS POLYMERS shows improved performance.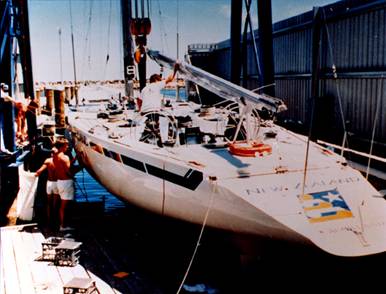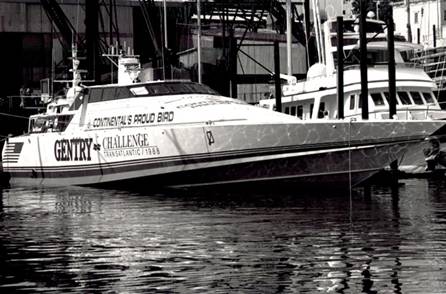 KISS Polymers reduce friction and drag, improving performance, being made of the slipperiest material know to man.
Click here to learn more about the exciting world of KISS Polymers!
KISS Polymers LLC
PO Box 274087
Tampa, FL 33688-4087
Tel: 813-962-2703
Fax: 813-961-0579
email: info@kisspolymers.com
Copyright 2008 KISS Polymers LLC, all rights reserved.